Tom Clancy's The Division PC Performance Review
Nvidia PCSS and HFTS performance
Published: 8th March 2016 | Source: OC3D | Price: |
Nvidia PCSS and HFTS performance
On PC the Division has one Nvidia Exclusive Graphical option, a graphical option that is only present when moving beyond the games Ultra Preset. This effect is Nvidia NFTS, or Nvidia Hybrid Frustum Traced Shadows, a graphical effect that provides more realistic shadows than Nvidia's own PCSS (Percentage Closer Soft Shadows) effect.
For the sake of fairness when we have tested the game at Max settings on the previous pages we have used Nvidia PCSS shadows instead of HFTS as we wanted both GPU s to be tested under the exact same graphical loads.
The difference between PCSS and HFTS is something that is very difficult to see in game, but thankfully Nvidia has provided us with an interactive comparison between traditional shadows, PCSS and HFTS, which will show you what visual differences these settings make.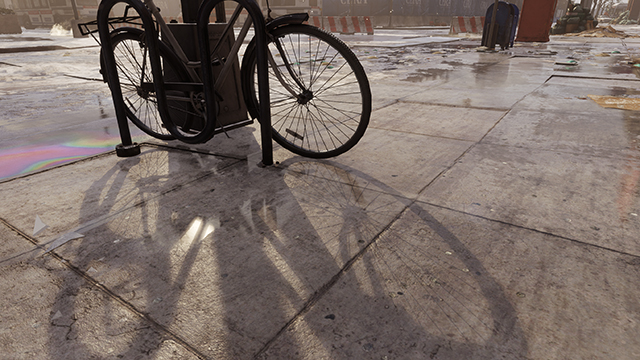 (Nvidia Interactive Comparison (Nvidia NTFS VS PCSS here)(Nvidia PCSS VS Ultra Preset here))
When looking at the performance impact of PCSS shadows on both AMD and Nvidia hardware we see that both the R9 Fury X and the GTX 980Ti are similarly affected, with both GPU having a similar performance delta of around 2 FPS when looking at the average framerate before and after the effect is applied.
Nvidia's HFTS is an Nvidia only effect in the Division, so this setting was only testable on our GTX 980Ti. Moving from PCSS to HFTS give us a performance decrease of 3.3FPS at 1440p, which may or may not be worth the performance impact depending on how much you care about higher fidelity shadows.
Most Recent Comments