Steam Updates Early Access Rules
Steam Updates Early Access Rules
Published: 21st November 2014 | Source: GiantBomb |
Steam Updates Early Access Rules
Steam's Early Access program has been controversial from the start, while many gamers have enjoyed participating in the development process and have seen many games develop into full release titles, many have been left confused and saddened when the development of some games have either stopped, or the game develops into something that the buyer didn't expect or like.
Valve has now updated their rules and guidelines for developers, trying to define exactly what Early Access is.
"Steam Early Access is a way to invite customers to get involved with your game as you develop, so that you can get the feedback you need to make better informed product decisions and to ensure the best outcome for your customers and fans. When you launch a game in Steam Early Access, there is an expectation by customers that you will continue development to a point where you have what you consider a 'finished' game. We know that nobody can predict the future, and circumstances frequently change, which may result in a game failing to reach a 'finished' state, or may fail to meet customer expectations in some other way. We work hard to make sure this risk is communicated clearly to customers, but we also ask that developers follow a set of rules that are intended to help inform customers and set proper expectations when purchasing your game."
Below are the rules, which must be obeyed by participating developers. Firstly that the games stage of development must be disclosed, both on Steam and elsewhere. Second is not to boast about future features, which could be axed at a later development stage, customers should be buying the game based on the current product, not betting on its future.
Steam is also forcing developers that sell their game codes outside of steam to be sold at the same price as Steam, not higher and for the game to be launched on Early Access the same time as other websites or shops.
"We work really hard to make sure that customers understand what they are buying when they get an Early Access title on Steam. But we've seen that many of these titles are sold as keys on other websites where there is no explanation of what Early Access is or what the current state of your product is now versus what you hope to achieve."
"For example, there is no way you can know exactly when the game will be finished, that the game will be finished, or that planned future additions will definitely happen. Do not ask your customers to bet on the future of your game. Customers should be buying your game based on its current state, not on promises of a future that may or may not be realized."
"We expect Steam customers to get a price for the Early Access game no higher than they are offered on any other service or website. Please make sure that's the case."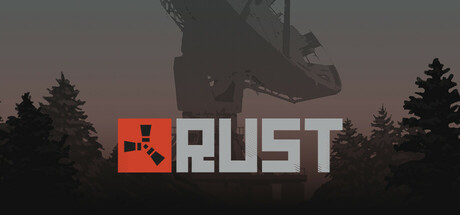 The next section is developer guidelines, which hopes to prevent cases where games/ developers on Early Access do not sell enough copies to continue development and help developers decide when it is the right time to launch on early access.
"Don't launch in Early Access if you can't afford to develop with very few or no sales.
There is no guarantee that your game will sell as many units as you anticipate. If you are counting on selling a specific number of units to survive and complete your game, then you need to think carefully about what it would mean for you or your team if you don't sell that many units. Are you willing to continue developing the game without any sales? Are you willing to seek other forms of investment?
Make sure you set expectations properly everywhere you talk about your game.
For example, if you know your updates during Early Access will break save files or make the customer start over with building something, make sure you say that up front. And say this everywhere you sell your Steam keys.
Don't launch in Early Access without a playable game.
If you have a tech demo, but not much gameplay yet, then it's probably too early to launch in Early Access. If you are trying to test out a concept and haven't yet figured out what players are going to do in your game that makes it fun, then it's probably too early. You might want to start by giving out keys to select fans and getting input from a smaller and focused group of users before you post your title to Early Access. At a bare minimum, you will need a video that shows in-game gameplay of what it looks like to play the game. Even if you are asking customers for feedback on changing the gameplay, customers need something to start with in order to give informed feedback and suggestions.
Don't launch in Early Access if you are done with development.
If you have all your gameplay defined already and are just looking for final bug testing, then Early Access isn't the right place for that. You'll probably just want to send out some keys to fans or do more internal playtesting. Early Access is intended as a place where customers can have impact on the game."
With these new rules and guidelines, yes gamers can still be left with unfinished games, but that is the risk they subject themselves to with early access. These changes will definitely benefit the early access program, but risk and failure will remain a possibility.
These Changes are certainly a Step in the right direction, but guidelines remain that, just guidelines which can be ignored. More will need to be done to improve the early access program.
Join the discussion on Steam's updates to Early Access' Rules and guidelines on the OC3D Forums.
Most Recent Comments